Juniors working on Progressive Age Reformers PBL. Presentations will be one week from today!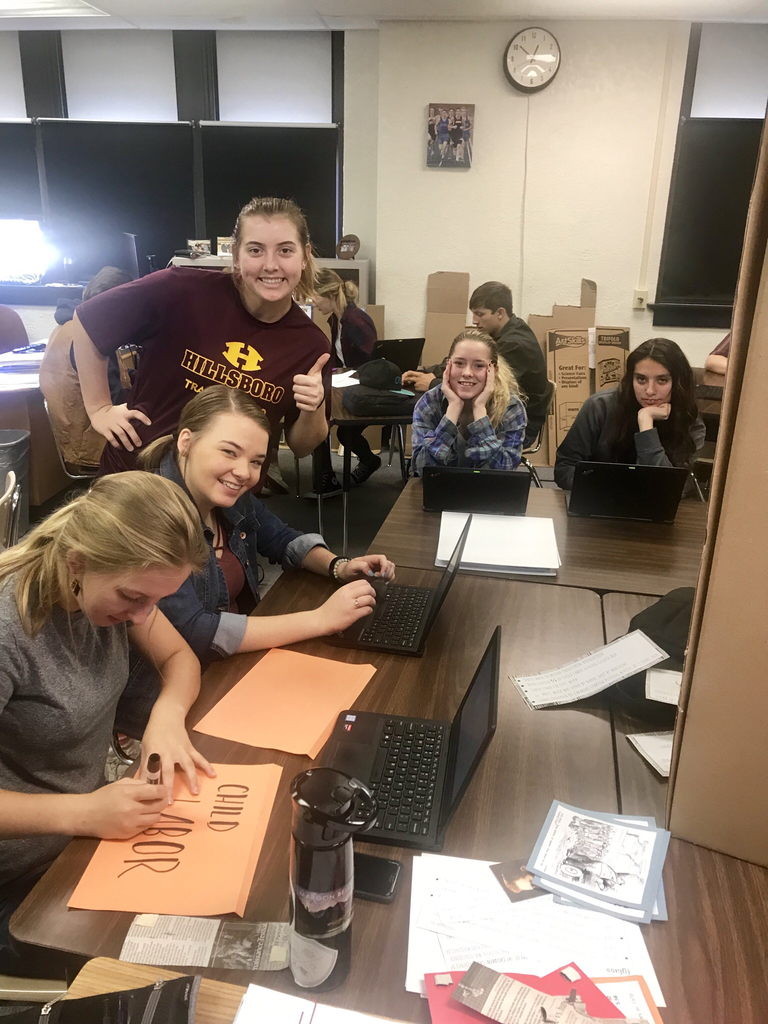 MS VB (4:30 pm) and FB (5:00 pm) head to Halstead tonight. Go Trojans! (Remember that 7th grade FB starts at 5:00 pm.)

CKL Cross Country meet is in Larned today starting at 3:30 pm. Go Trojans!

MS Football game schedule for Thursday, Oct. 17 at Halstead. 7th grade (3 quarters) will be played first starting at 5:00 pm. The 8th grade game will follow.

Hillsboro volleyball heads to Nickerson tonight. Go Trojans!

Hillsboro defeats Marion 51 to 14

Today the Freshman visited Flint Hills Technical College in Emporia. The students were able to choose which areas they are intersted in learning about. There were several to choose from. Culinary, Nursing, and Graphic Design are just a few of the programs that were featured.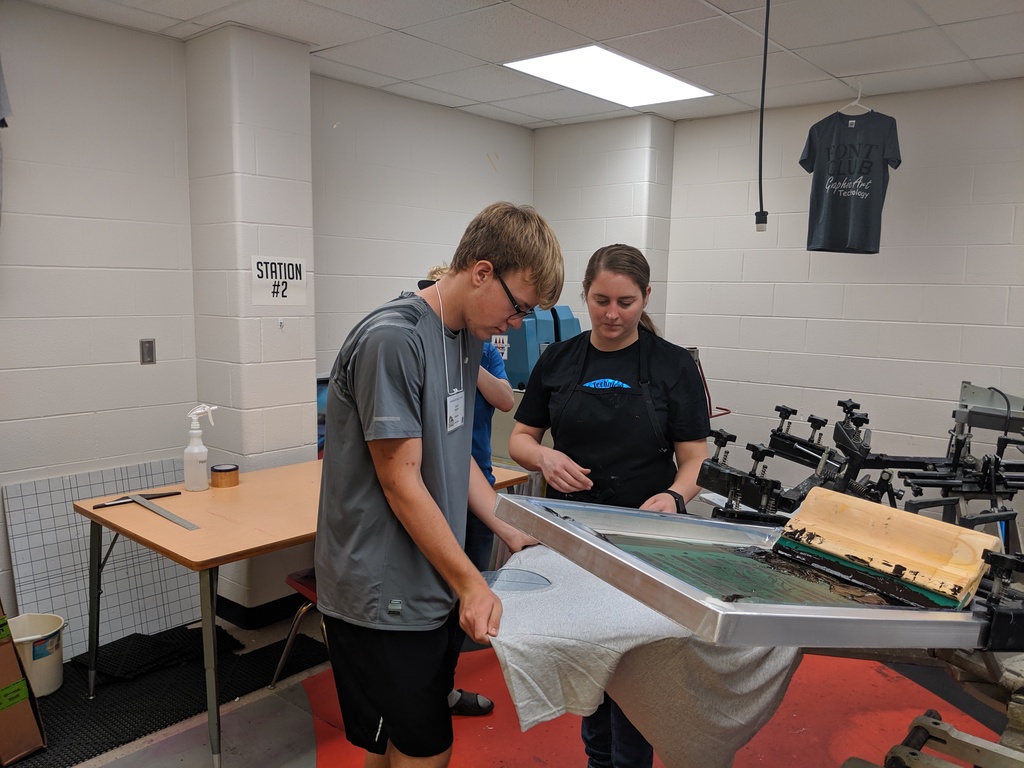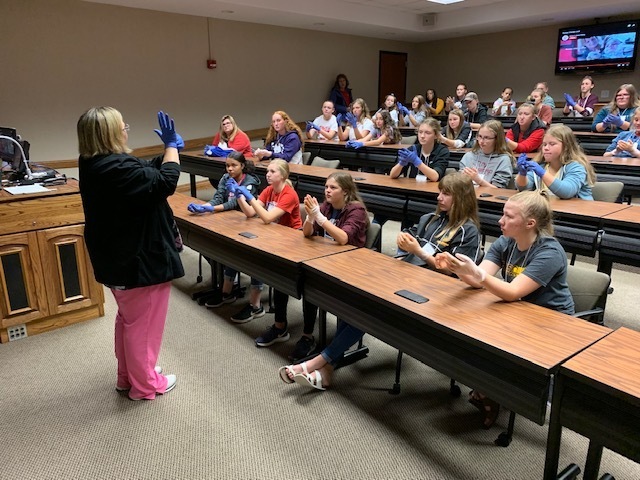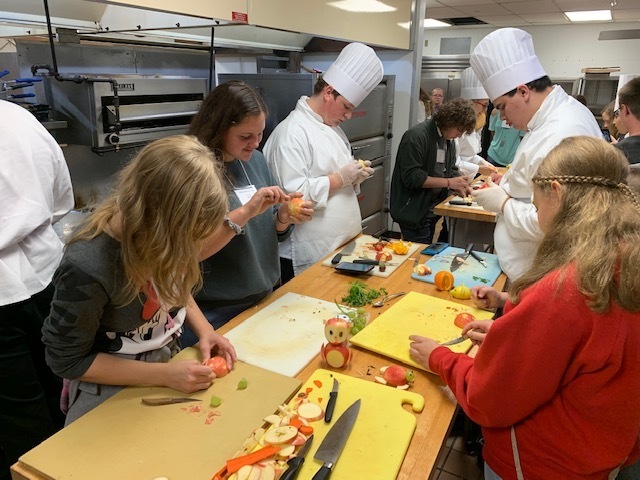 Today's events: MS/HS Cross Country @ Sterling - 3:30 pm MS VB vs Lyons (H) - 4:30 pm MS FB vs Lyons (H) - 5:00 pm HS VB @ Emporia - 6:00 pm

Hillsboro volleyball defeats Pratt 2-0

Isaac and Plenert placed third in doubles at the Abilene tennis meet.

Girls tennis is in Abilene today. Matches began at 1:00 pm.

Volleyball heads to Haven tonight. JV and C start at 5:00 pm while Varsity begins around 6:00 pm.

Kyla Isaac and Callie Plenert placed 3rd in #1 doubles at the league tennis meet today.

HS Poetry Slam at the Rhubarb Market this Wednesday, October 9. Check out the images for times.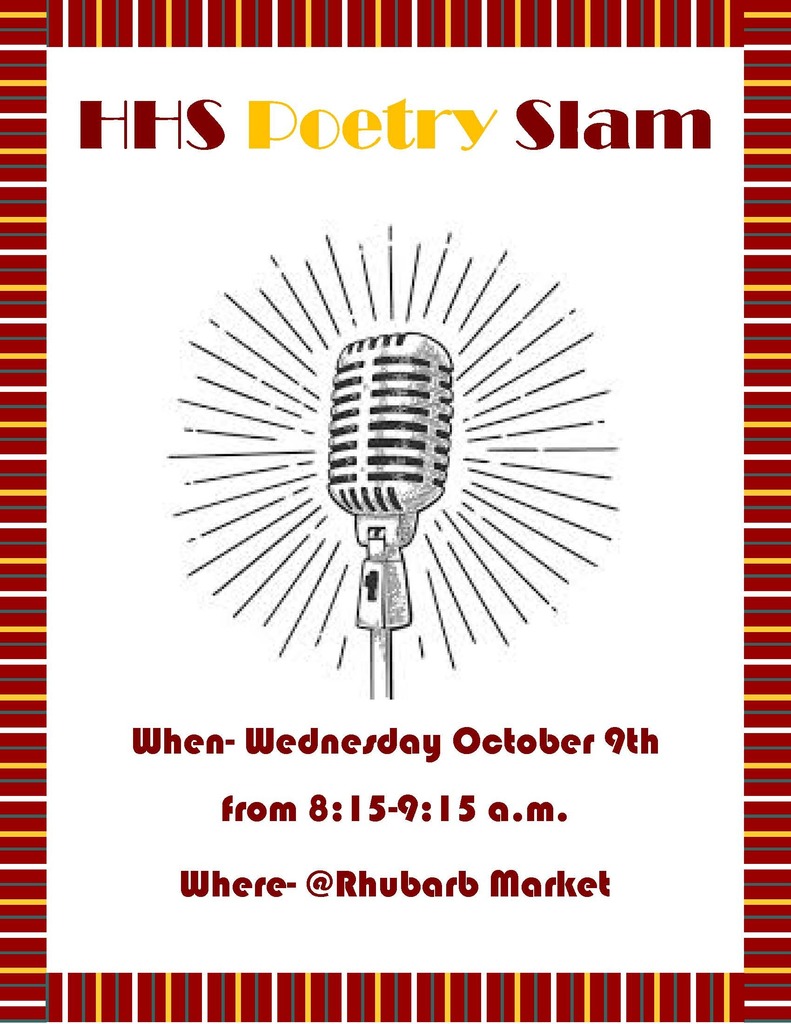 JV football plays Olpe tonight. Game time is 6:00 pm at the USD410/Tabor Stadium.

CKL girls tennis is at Pratt today. Matches should be underway.

Hillsboro defeats Wabaunsee 34-0

Hillsboro leads Wabaunsee 12-0 to start the third quarter

Due to the weather forecast for tomorrow, the CKL girls tennis meet has been moved to Monday, October 7 at 9:00 am.

Hillsboro travels to Alma to play Wabaunsee tonight. Game time is 7:00 pm.