The tennis matches that were scheduled at Smoky Valley tomorrow have been postponed. We are working on determining another date.

Hillsboro volleyball defeats Hesston 2-0

Hillsboro volleyball drops a close match to Cheney 23-25, 23-25

The JV Tennis meet in Hesston has be cancelled today.

HS Volleyball and JV Tennis head to Hesston tonight. JV tennis begins at 3:00 pm (weather permitting) and volleyball begins at 5:00 pm (JV/C @ 5:00 pm, Varsity @ 6:00 pm). All varsity VB games in the HS gym will be live streamed on the Swather Sports Network on Youtube.

The 7th grade football team will travel to SE of Saline tonight. Game starts at 5:00 pm. Please remember to wear a mask when entering and when not social distancing.

Hillsboro JV football defeats Nickerson 34 to 24

JV Football game tonight vs. Nickerson. 6:00 pm start in Hillsboro. Please follow our COVID guidelines.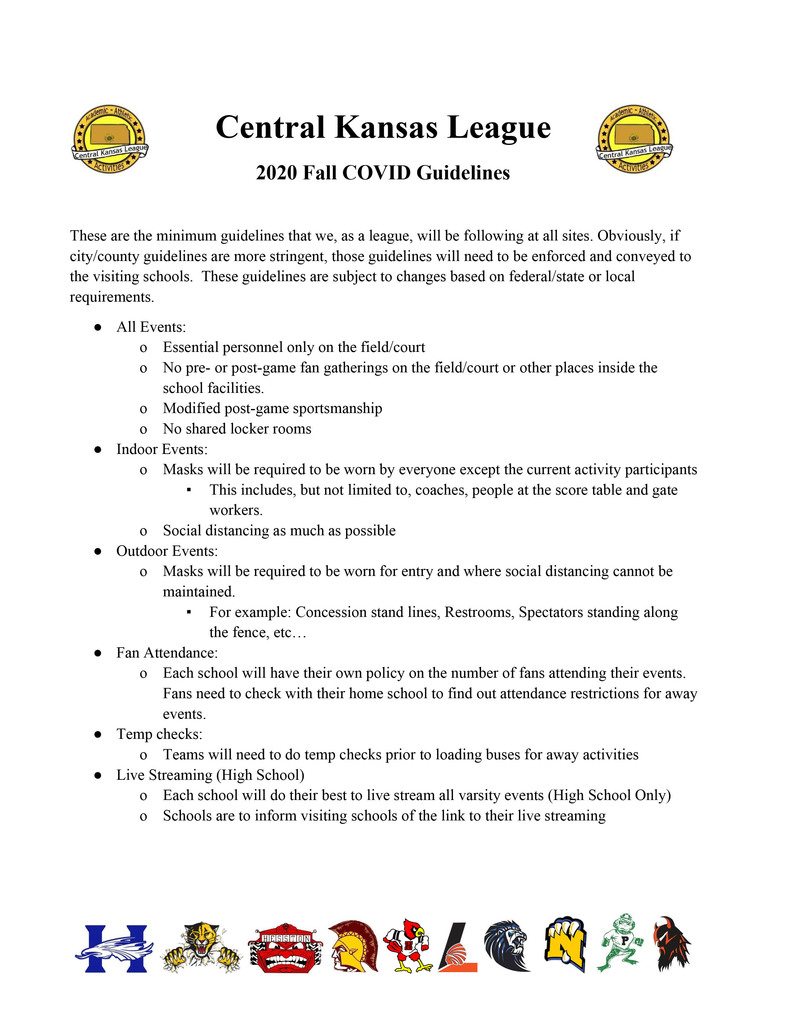 Final: Hillsboro 40 Nickerson 14

61-yd pass from Potucek to Boldt. PAT kick failed. Hillsboro 40 Nickerson 6 late in the 4th quarter

Potucek 64-yard pass to Frank Wichert. PAT no good. Hillsboro 34 Nickerson 6. 4th quarter

At the end of the third quarter the score is still Hillsboro 28 Nickerson 6

Potucek 43 yard pass to Duncan Duell for the touchdown right before half. PAT kick good by Boldt. Halftime score: Hillsboro 28 Nickerson 6

Hillsboro scores on a Harris 55-yard run. PAT kick by Boldt is good. Hillsboro 21 Nickerson 6 in the second quarter

Hillsboro is up 14 to 0 over Nickerson midway through the first quarter. First touchdown was Matthew Potucek to Dillon Boldt from 65 yards out. The second touchdown was on a Jamari Harris 50-yard run. Two point conversion from Potucek to Frank Wichert.

It's Football Time!! Hillsboro heads to Nickerson tonight. Game time is 7:00 pm. Remember to do your part and wear a mask when you are around others and social distance. We want to keep the Fall sports seasons alive.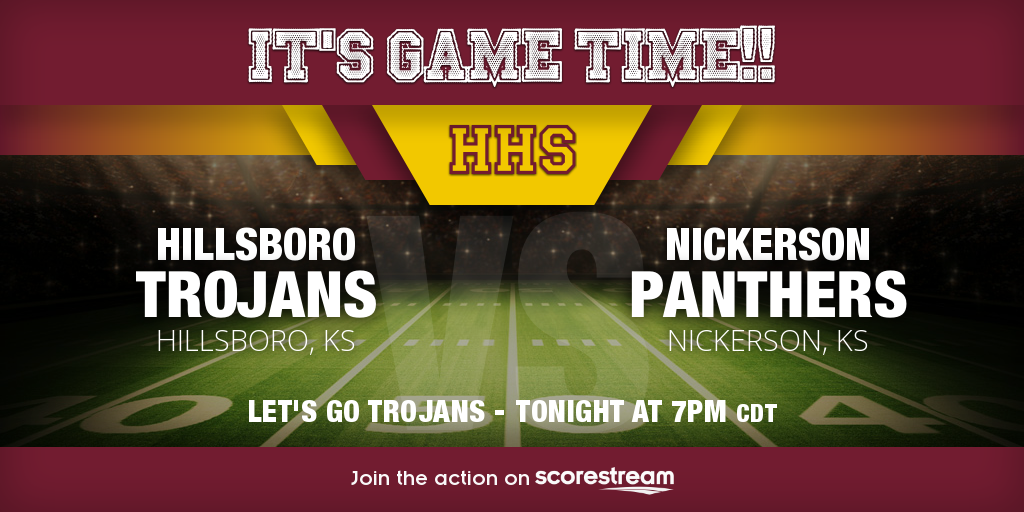 The USDA announced last week that ALL students will receive meals at NO COST to the student this fall. This will include both breakfast and lunch! This also includes our remote learning students. Additionally, we will be able to feed ALL children ages 1 through 18. • All students will be receiving breakfast and lunch at no cost. • Remote students can pick up their meals from the HES Cafeteria in the Circle Drive at 10:30 am. • All students will need to complete a survey as to which meal (the hot or cold entrée) they would like to have: o Remote Students will complete a survey the day prior to pick-up. o HMHS will do surveys the day before the meals o HES will be doing a daily survey of which menu choice they want • We can serve all community children ages 1 - 18 starting Sept. 21. • Fees will only be charged for: o Milk only o A la Carte items at the HMHS Cafeteria o Staff Members
Here is the latest HES Communicator. Have a wonderful Labor Day weekend.