If you are planning on going to the Shrek the Musical tonight, you better buy your ticket online NOW. There are only 3 tickets available as of 6:30 pm.

Potucek 11 yd pass to Hanschu. PAT no good. Beloit 32 Hillsboro 27. Final

Potucek 92 yd pass to Smith. PAT Potucek run. Beloit 32 Hillsboro 21 4th qtr 5:56.

End of 3: Beloit 32 Hillsboro 13

Potucek 17 yd pass to Duell. PAT no good. Beloit 32 Hillsboro 13. 3rd qtr.

Halftime: Beloit 32 Hillsboro 7

Potucek scores on a 9 yd run. Wichert kick. Beloit 16 Hillsboro 7. 9:33 left in the 2nd qtr.

Hillsboro trails Beloit 0-8 after the 1st qtr and 0-16 early in the 2nd quarter.

Shrek the Musical is being performed tonight, Saturday, and Sunday by Hillsboro HS. But your tickets online from the usd410.net website.

MS spirit. Girls cheering on their teammates during the 8th grade game.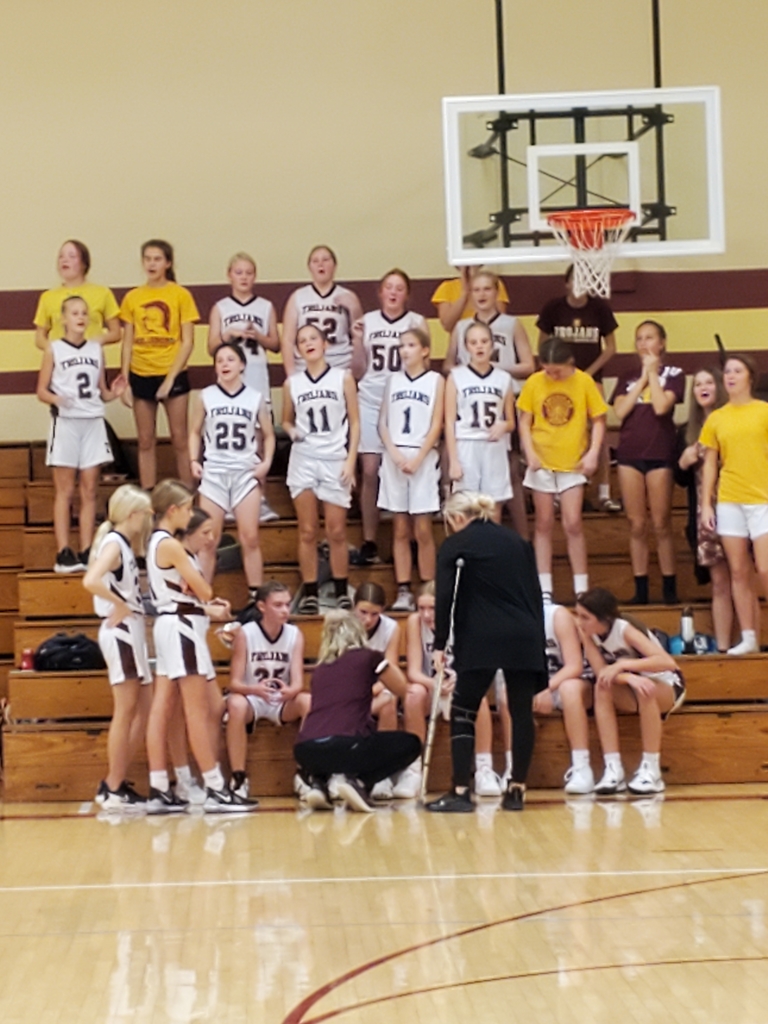 Hillsboro FB heads to Beloit in a 2A Sectional battle of the Trojans. Game time is 7:00 pm. If you can't make it to the game, you can either listen to it on KXKU 106.1 or watch it live on Beloit's live stream channel at the following link:
https://team1sports.com/beloit/
.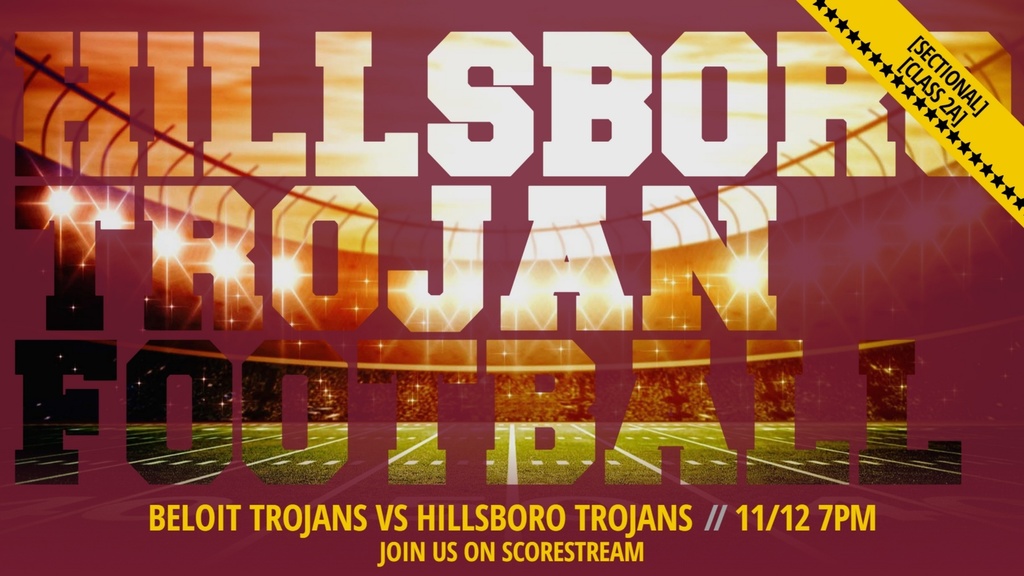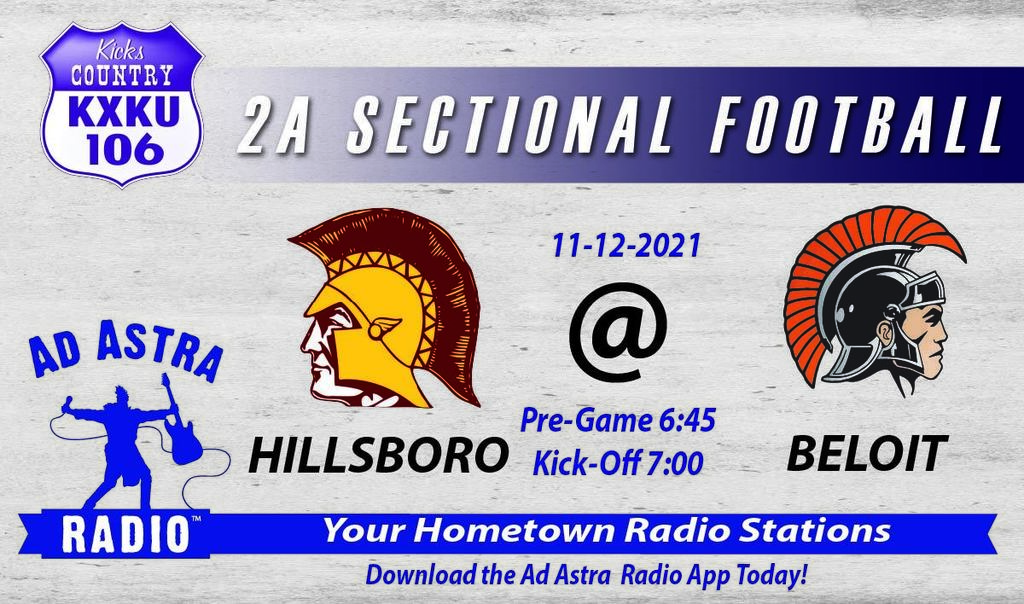 Congratulations to Annaliese Jorgenson for being selected to sing in the South Central District Honor Choir.

Hillsboro Boys Basketball apparel is available at the following link:
https://hillsborobbb.itemorder.com
The store will close at 11:59 PM on November 21, 2021. We appreciate your support!

Karoline Cherenkova won the Anderson Concerto Competition over the weekend. She will be playing with the Hutchinson Symphony on Sunday, December 12 at 3:00.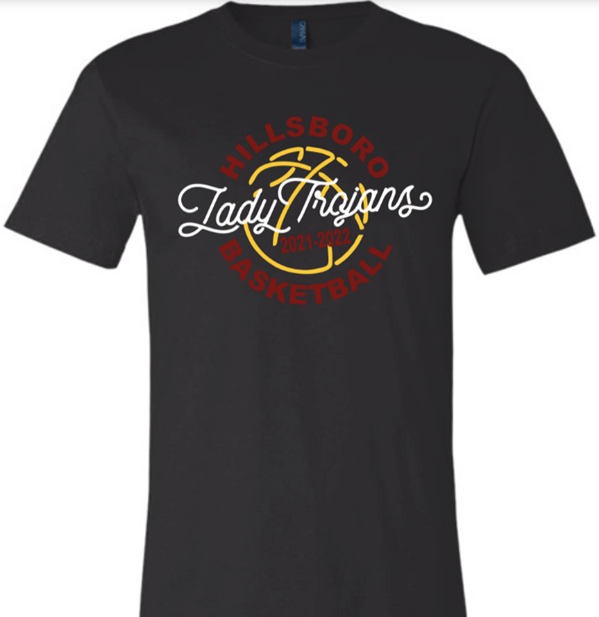 Hillsboro defeats Chaparral tonight and advances to face Beloit next Friday (Nov. 12) in the Sectional round of the 2A state playoffs.

Final: Hillsboro 41 Chaparral 14.

Harris 12 yd run. PAT pass to Duell. Hillsboro 41 Chaparral 14. 4th qtr.

Chaparral scores on a 10 yd pass. Hillsboro 33 Chaparral 14. 4th qtr.

End of the 3rd quarter Hillsboro 33 Chaparral 7