Hillsboro goes 5-0 on the day and wins the Douglas VB Invitational

Hillsboro goes 3-0 in pool play and is getting ready to play Mulvane in the bracket at the Douglas volleyball tournament today.

Hillsboro CC top 20 results. Funk-2nd, Duell-7th, Jost-13th, N.Hein-16th. Girls team finished 2nd.

GTN @ Home - 3:00 pm; CC @ Marion - 3:30 pm; MS VB/FB @ Haven - 4:30/5:00 pm (notice the change of location).

Hillsboro defeats Halstead 25-13, 25-15

Hillsboro defeats Larned 25-9, 25-12

HS VB takes on Larned and Halstead tonight beginning at 5pm.
Varsity football game in Ellsworth on September 23rd, at 7:00pm.
Girls Varsity Tennis meet on September 22, at 3:00pm, at Hillsboro home courts.
Volleyball tonight at 5:00pm, here in the Hillsboro Highschool Gym. Come and support your school!

Hillsboro's girls tennis defeats Nickerson 5-4 and Lyons 7-2 and takes home first place today at the Lions triangular. Katie, Tylee, Kamryn, Annaliese, Violet, Cassidy

MS VB/FB schedule change: We are going to be flipping our Reno Valley and Haven games. We will be traveling to Haven this Thursday (Sept. 22). October 13 will be at Reno Valley.

Jones Family Raffle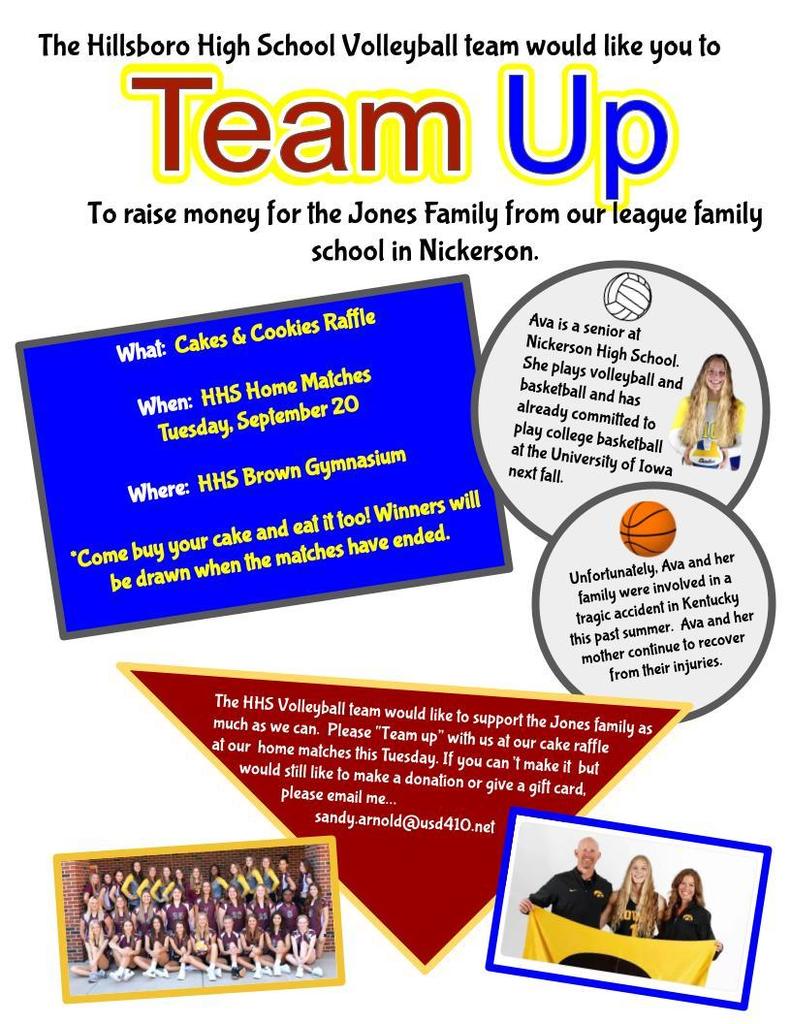 Final score: Hesston 28 Hillsboro 18

Halftime: Hesston 14 Hillsboro 12
Three Varsity Tennis Meets in One Week! Monday, September 19th, at 3:00pm, at Lyons Highschool. Thursday, September 22nd, at 3:00pm, here in Hillsboro. Then Saturday, September 24th, at 9:00am, at Hesston Highschool.
Listen to Hesston Vs. Hillsboro tonight on 106.1. Broadcast begins at 6:30.

CC results from Herington yesterday: 8th G: R Richert-1st; 7th G: A King-5th; 7th B: S Werner-3rd; HS Girls Team-2nd; HS Girls: Q Funk-3rd, A Duell-4th, M Jost-10th, N Hein-15th, T Hein-26th, C Soo Hoo-28th, G Hein-30th; HS Boys JV: D Weeks-8th, C Steinert-13th

MS football 7th grade: Hillsboro 0 Halstead 20

MS football 8th grade final Hillsboro 38 Halstead 0.